If you want to show the music producer in your life some love this holiday season, why not hook them up with an Aulart Membership? Our membership is the perfect holiday gift for the music producer or musician in your life.
We created a Membership with all the content to help make the music maker in your life an expert in music production. Whether they're a songwriter, DJ, beatmaker, singer, sound engineer, experienced or aspiring producer, or any type of musician who wants to up their skills, Aulart has the music education content to help them hone their craft this season and beyond, with a diverse range of Music Masterclasses tailored towards beginner, intermediate and advanced learners.
An Aulart Gift Card is the holiday gift that keeps on giving. What could be better than letting the music maker in your life continue to progress their skills, way past Christmas day?
Just take a look at the benefits they'll enjoy as a member.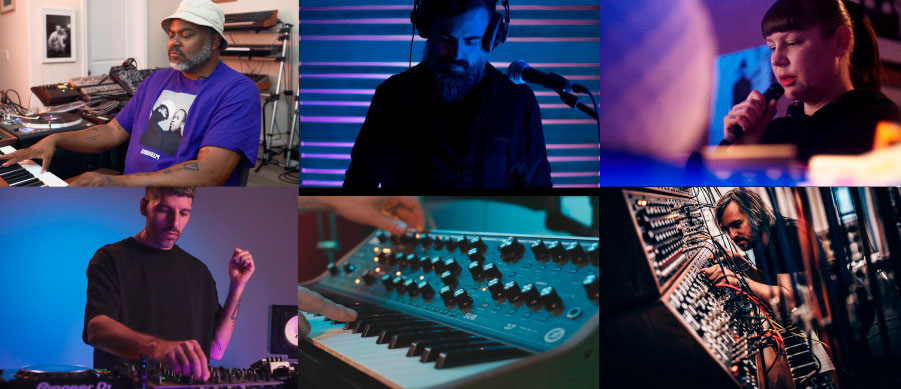 Over 640 Chapters of Music Learning
They will have unlimited access to our Membership Masterclass catalog, to learn at their own pace whenever they want, in 5K video that they can watch on any device. They can access hundreds of Masterclass chapters covering everything from music production, songwriting, beat-making, mixing, mastering, music management, and so much more.
Music Masterclasses With the Best in the Game
They get to learn with industry pros and legends like Grammy-award winning super producer Che Pope, Techno powerhouse Chris Liebing, and sought after artists like Rodriguez Jr, Hannes Bieger, Kittin, Tala, Colin Benders, WhyJay & Litek, Carl Craig, and so many more. Why should they learn with the uneven offer of YouTube tutorials when they can enjoy world-class education by the best in the game? Aulart's roster of talented instructors is the ticket for music makers to get inspired and get better at what they do.
Live Guidance, Feedback, and Mentoring in our Connect Sessions
With the membership, they also get access to member-exclusive webinars to interact with Grammy-winning producers for guidance and feedback. There's Demo Feedback Sessions and A&R Sessions so they get the opportunity to showcase their music to labels and world-known artists. There are the Music Production Q&As and Artist Mentoring where they can ask questions to lead artists and experts, and Plugin Walkthroughs to learn the ins and outs of some of the most exciting and powerful new plugins in the world.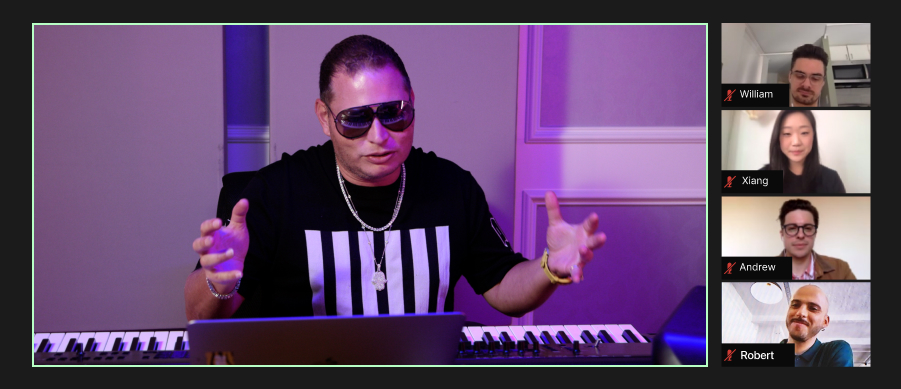 Software & Audio Plugins from Leading Brands
And speaking of plugins, they will also access a growing library of industry-standard software and plugins from leading brands like Ableton, Native Instruments, Eventide, Acustica, Cableguys, and many more. This growing list of world-class audio products has a combined value of over $1200 and has everything a music producer could want, whether they're just starting out or want to experiment with their sound. From an Ableton DAW to over 12GB and 2400 of sounds, goodies like Noah "40" Shebib 40's Very Own Drums and Mike Dean's Gainstation 2, this growing range of software and plugins has something for everyone.
The Gift Shop for Music Makers is Open

The best Christmas gift you can give to the music maker in your life is an Aulart Membership Gift Card. Get your music-producing loved one a gift that keeps giving – visit our gift shop now to pick a gift, personalize a beautiful gift card and choose when you want to send it.