Giorgia Angiuli is an Italian live artist, electronic producer, classically trained musician and now, inventor; loved by peers, fans, and tastemakers for her authenticity and unquenchable curiosity expressed via her live sets, releases, and her label 'United', home to her second studio album, 'Quantum Love', released late 2021 to acclaim including Vogue Italia. 
Her colourful and playful synaesthetic approach to music includes exploring artistic and scientific topics in innovative ways such as her new KALYA headband/app for health enhancement through sound. Angiuli's solo project bridges melodic and techno electronica. Her voice creates an ethereal dimension, intensified by her unique combination of tech. Her live set-up is ever-changing as she explores new techniques.
The solo project of Giorgia Angiuli stylistically moves between pop, techno and house. She uses her voice to create a dreamy dimension intensified by the use of unique toy instruments. During her set she combines keyboards, drum pad and theremin with the sounds of a toy flute, sax, trumpets and many other toys. Mixing all of these samples and loops she shapes a vibrating and energetic groove that sets the dance floor on fire.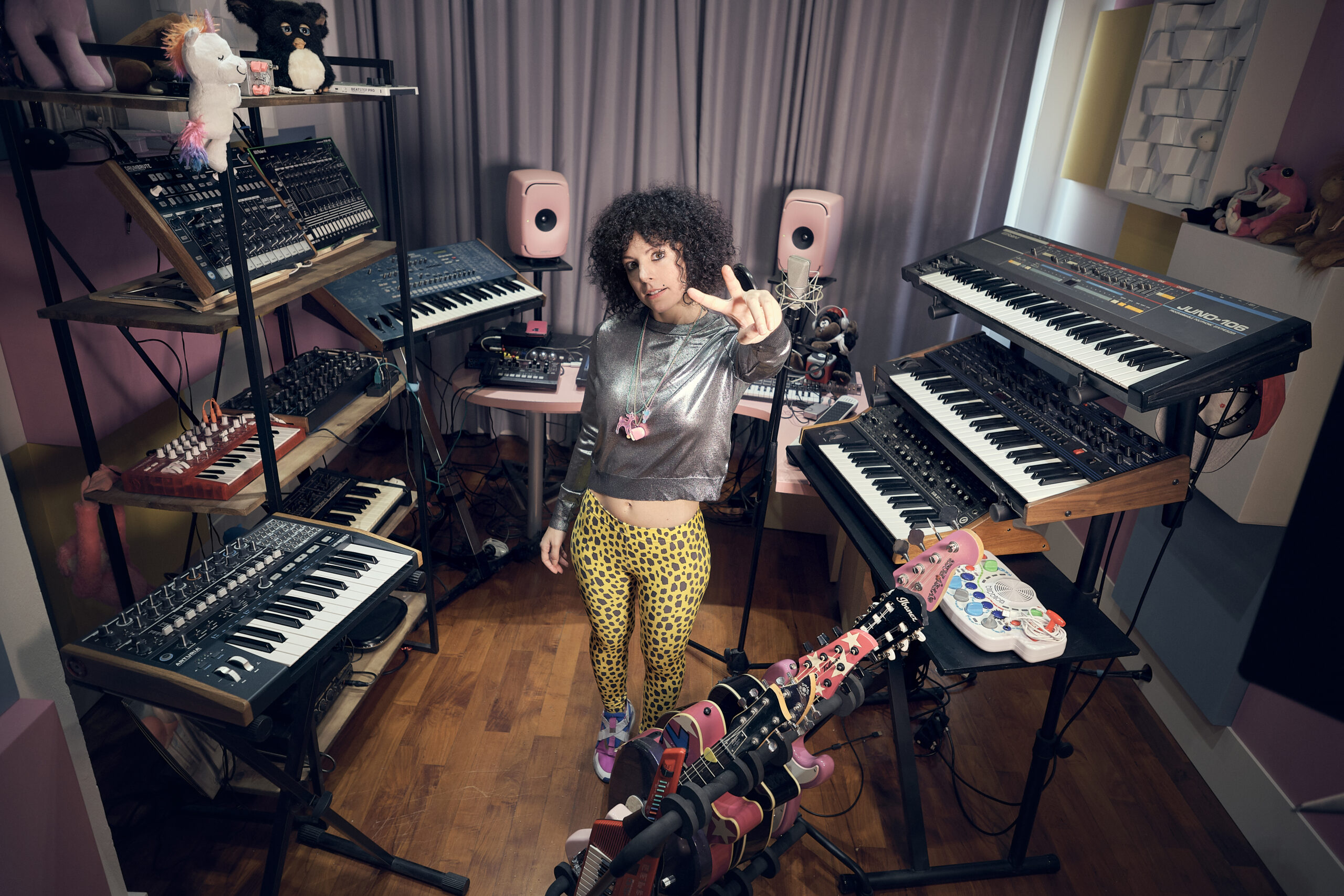 What made you get into music?
I grew up in a family of musicians and I have always been surrounded by musical instruments so music has always been a natural language for me.
How did you decide to make music for a living? What steps did you have to take, personally and professionally to succeed?
It happened naturally, I have never done any other job in my life. I did my very first concert when I was 9 years old. I studied classical guitar and I have always felt that music was my path, I did not take any decision, I just followed this gift.
What do you think are the main obstacles you have encountered since entering the industry? What have you learned from them?
Being female was hard, especially at the beginning of my career, I was getting offensive messages like "who is the boy behind you?". It was like girls were not able to express themselves alone. At the beginning I suffered, then, after practicing mindfulness and exploring self awareness, I felt just peace in my heart, being focused on all the beauty I was getting from music. We live, we learn, unfortunately these feelings of frustration and envy will always be there and they bring us just low vibrations, that's why it is extremely important to keep ourselves focused on high elevated emotions only. Music is a sacred language and I wanna honor it only with pure intentions and my goal is to share hope and positivity.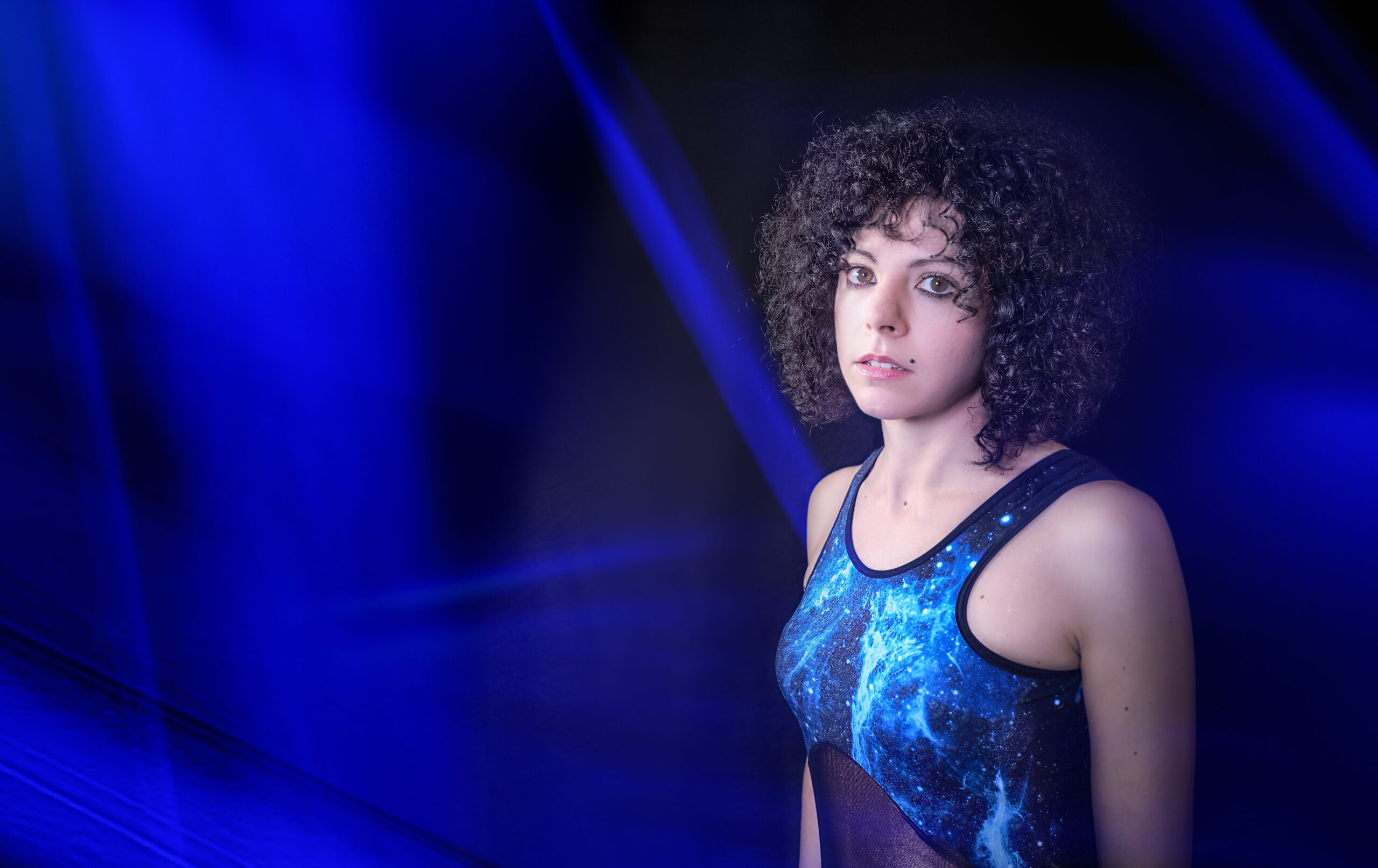 What advice would you give to young women who are just starting out in the music industry, and what resources or support systems would you recommend for them?
I suggest them to be focused on their inner growth, to find their own identity, never stop studying or being curious. This industry is full of challenges, that's why being grounded is the most important thing. Don't think too much about what other people are doing or achieving,  look at them just to be inspired, never feel envy. Don't look at the industry as a battle and think about happiness as a vortex. If someone gets great results, be just happy for them. If you are motivated and you believe in yourself, you will get the benefits. Be patient and try to build something solid, we receive it when we are ready to get it.
Who has influenced or inspired you in your music career, and how they have made an impact on your work?
Wagner, Yogananda, Thich Nhat Hanh, I know they are not related to electronic music but thanks to them I found a balance and a mission. Music is a Universal Language and is a bridge between humans and the divine. Since I started to practice meditation and mindfulness, my vision of music changed completely. Kindness, Love, Compassion are the ingredients of everything and when Art (not just music) is moved by an ethical vision, can create miracles.
What steps do you think need to be taken to make the music industry more inclusive?
As Gandhi said "Be the change you wanna see in the world" , act in the best way and become a mirror of your inner intentions.
How do you stay confident and believe in yourself in a society where it's so easy to compare yourself to others?
Comparison can be tricky, compare yourself to others just to take inspiration and when you see something beautiful in other people, just tell them. Open your heart as much as you can.
LISTEN TO GIORGIA ANGIULI