DJ, producer and label owner VONDA7's path began in her mid-teens whilst dabbling in music journalism, and a spark formed when interviewing DJs and producers who were playing parties in her hometown Poznan in Poland. From then, she began collecting music and DJing before eventually finding her way to the front doors of Amsterdam's esteemed creative institute, the SAE. It was here that her burgeoning passion for electronic music was propelled by academic focus, beginning a new chapter in her development as an artist.
2018 saw her take things up another notch with the introduction of her own label – art | werk, a space where she introduced her full artistic vision showcasing her unique blend of styles, drifting between House and Techno whilst incorporating influences from other genres like Hip-Hop, Garage, Synth-pop and Indietronica. Resulting in a dynamic output – bold, consistently interesting and always pushing the boundaries, it stands as a true reflection of her as an artist and curator.
As Clash Magazine puts it, "VONDA7 is part of a new wave of electronic creation." An artist who can turn her hand to anything, hard-working, multifaceted and captivating, she remains firmly on her ascent.
What made you get into music?
It was 'love at first sight' – I went to a small club called Post Dali in my hometown, Poznan in Poland when I was 16. Back then, electronic music wasn't that popular so you'd have to go to clubs or record stores to discover it. When I first saw a DJ playing vinyl I was totally mesmerized! Also because the music he was playing was nothing like I ever heard before. From that day I was hooked and wanted to know everything about it.
How did you decide to make music for a living? What steps did you have to take, personally and professionally to succeed?
It's an ongoing journey, some months or years are better than others. But if you keep building, the compound financial return will eventually let you live off it. I'd rather have a less flashy lifestyle but live off something I'm truly passionate about than work a job I hate and buy things I don't really need.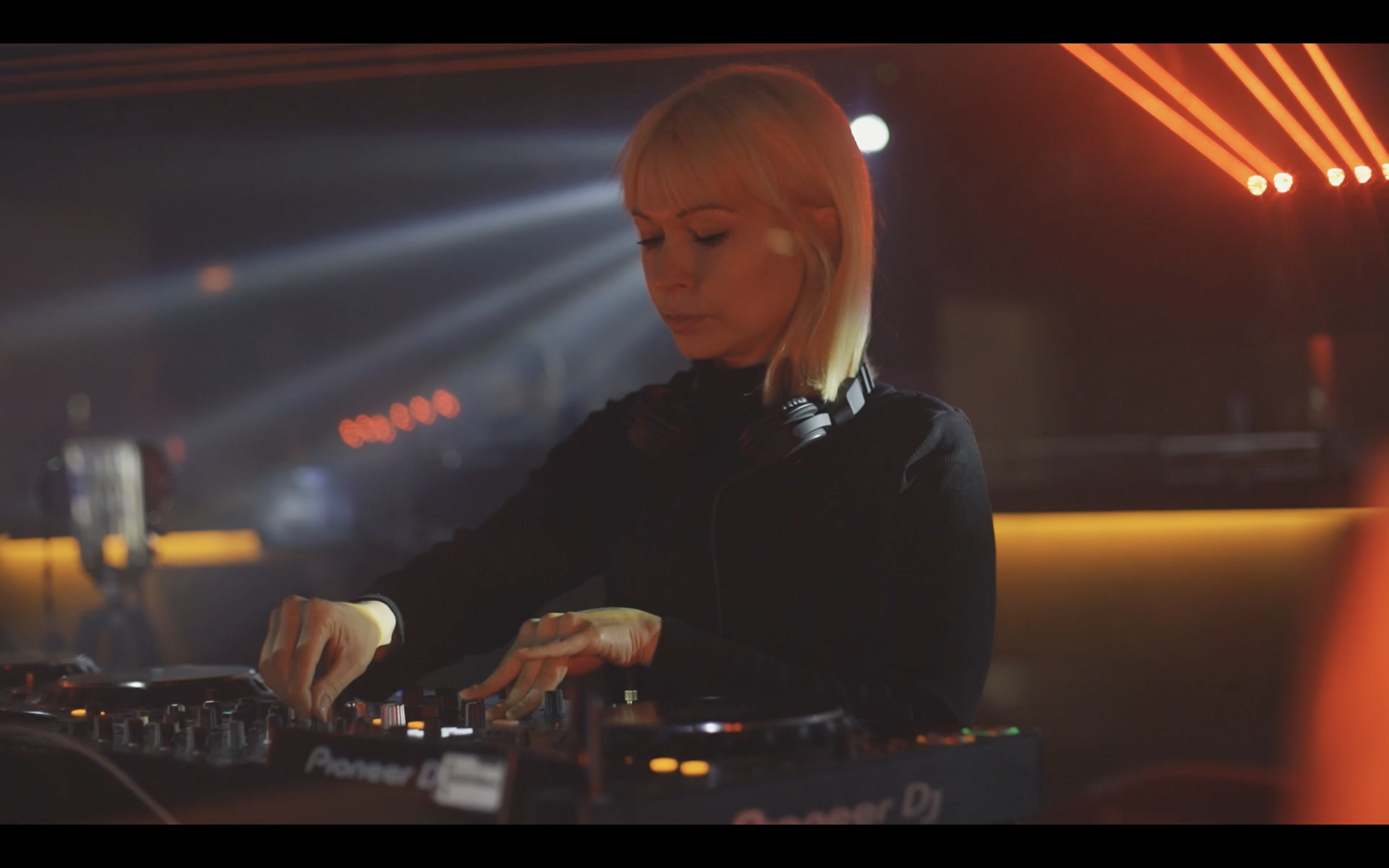 What do you think are the main obstacles you have encountered since entering the industry? What have you learned from them?
Unfortunately, when I was starting out women were not treated as equals or with enough respect in the electronic music industry. A lot of times, your looks would get in the way of how people would perceive you – I don't believe we should have to dress and act like men just to be respected. Feminine energy is beautiful, and we should embrace it in electronic music as much as we do the masculine. Luckily, I see a big shift now and things are changing for the better. More women believe in themselves, learn the music production programs and mixing techniques, and I'm super happy to see this shift happening.
What advice would you give to young women who are just starting out in the music industry, and what resources or support systems would you recommend for them?
Connect with other women! There's so many amazing initiatives and workshops going on right now that support equality. I personally try to support other local female DJs in Valencia now and run parties that embrace more female energy. But also, let's not make it into us vs them. A lot of men are super helpful and welcome us in the scene too! I wouldn't be where I am if I wasn't helped by some amazing men along the way. Just keep working on your skills and your music, meet and connect with like-minded people and things will develop naturally.
Who has influenced or inspired you in your music career, and how they have made an impact on your work?
Ah, tough question! Too many to mention, and I will definitely forget someone, so apologies for that in advance! At the start, the first DJ I saw in that small club was DJ Busha and he invited me to play in my hometown some years later. It was amazing to be able to go from a super curious music lover to becoming the kind of professional I had admired so much in the beginning. Musically I was always into melodic, hypnotic sounds – people like Sasha or Guy Gerber were big inspirations and I am proud that they released some of my music on their labels. As for female inspiration, a lot changed when I met my friend Juliet Fox. Back in the day, we were both in a similar situation – dealing with the boys' clubs and prejudices. It was so refreshing to make music together, and DJ together at some parties in Berlin. This was the beginning for me, to believe in myself again and connect with other women and support each other. Even though Juliet's sound evolved in a different direction, I am still inspired by how she holds herself and progresses with her career.
What steps do you think need to be taken to make the music industry more inclusive?
We just simply need to keep putting more women out there! On the lineups, in the workshops, discussion panels… At first I was a bit wary of this approach because I thought maybe it discriminates against men but then one day Meike from Beatport (currently at Believe) said that when a woman sees another woman on stage, she too thinks she can do it and that totally made sense to me!
How do you stay confident and believe in yourself in a society where it's so easy to compare yourself to others?
You can only compare yourself to your previous versions and keep working on improving the next ones. We're all unique and beautiful in our own ways, you just need to learn to embrace it.
LISTEN TO VONDA7
Learn More