Mel Uye-Parker is a songwriter, vocalist and electronic music producer from Nottingham, however, she spent her formative years in Manchester where she studied music both academically and through its vibrant music scene. Here she refined her distinct fusion of soul, folk and trip-hop leading to collaborations with the likes of Yesking (BBE), Rae & Christian (Late Night Tales). After moving to London, Mel began producing electronic music under the Moniker, MJIRI. Her debut EP, Sweat, which explores both the darker and playful aspects of disco, arrived on Give/ Take records spring 2021. In September 2022, Mel collaborated with Matthew Herbert to record vocals for his latest album, Musca (Accidental Records).
Her latest project is one half of the group, OMOTE, formed alongside fellow producer, Cristiano Nicolini.  Led by Mel Uye-Parker's sultry yet heartfelt vocals, the duo creates lush, textural soundscapes roused by hypnotic, irregular breakbeats and rolling basslines.
She is also an experienced music educator, lecturing at Berklee College of Music, Point Blank Music School, Guildhall School of Music & Drama, and most recently running the Master's in Creative Music Production at the Institute of Contemporary Music Performance. She also currently leads on Education for Create Define Release, a community-driven music platform driven from the UK underground music scene and as a certified trainer for Ableton.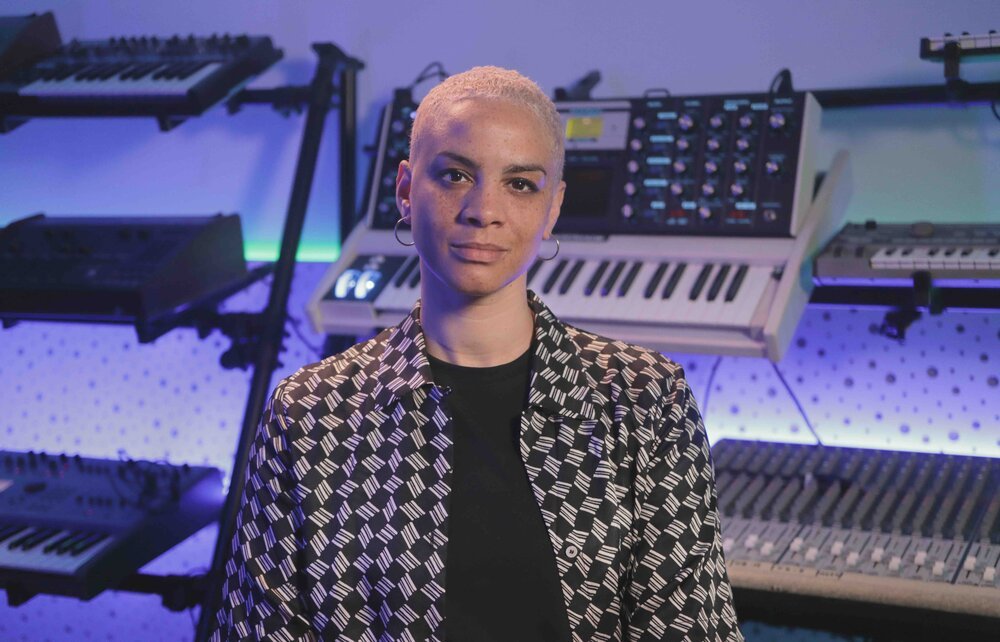 What made you get into music?
My sister was a massive influence on me, both in developing my musical taste and inspiring me to get up and play. When she started secondary school, she began hanging out with the music kids and would bring home mixtapes. These tapes had anything from Korn to ONYX on them. She was also the first to pick up a guitar and start writing songs, so naturally, I copied her. Then, everything kind of snowballed from there. I've been either playing in bands or producing since I was around 17.
How did you decide to make music for a living? What steps did you have to take, personally and professionally to succeed?
After dropping out of studying art, I moved to Manchester and played in bands for a few years. Later, I went back to university to study popular music, primarily to take a break from work. I then started teaching music in a school and moved to London. It was around this time that I seriously began to think about music production. My partner bought a copy of Ableton with a Push and I began to work on it.
For a while, I had parallel lives as an academic and an artist, but they didn't really begin to cross until I started teaching at higher levels. I like to feel inspired during the time I spend teaching, not artistically drained. Once I decided to cut back on direct teaching, I was able to focus more on my own music a lot more.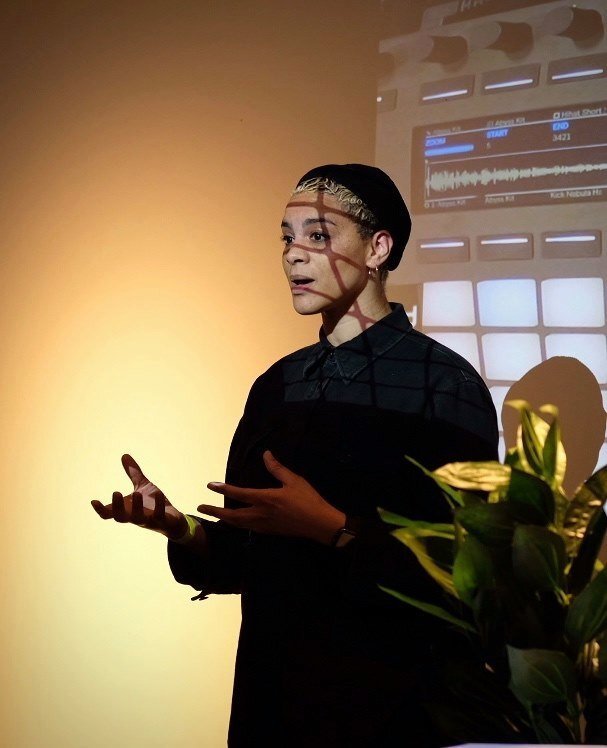 What do you think are the main obstacles you have encountered since entering the industry? What have you learned from them?
I never felt like I knew enough. As a songwriter, I had the confidence to stand up and present my work, no matter how new or rough around the edges it was. I believed in what I did, so people's opinions didn't really affect me. It was a very different experience as a producer. I felt like I had to learn everything, all the technicalities, how to mix a perfect song. It no longer became about the artistry. I didn't know it at the time, but I was teaching myself engineering. This was helpful, but it also became a huge block to my output. I should have just been making track after track instead of worrying about all that. Looking back, it was obviously a way of shaking off the imposter in me, but I could have saved myself a lot of time. That being said, I guess that was the only way it could have happened, so I'm grateful for the hard work I put in. I'm in a good place musically now, with a few tools in my toolbox!
What advice would you give to young women who are just starting out in the music industry, and what resources or support systems would you recommend for them?
As I mentioned before, it's easy to become isolated as a producer and unhealthy comparisons that aren't rooted in anything meaningful can start to creep in. To combat this, it's important to make as many human connections as possible. For me, Either sharing my music or collaborating helped alleviate many of my insecurities. There are loads of brilliant initiatives and communities out there, and I would encourage young women and gender minorities to getting involved and getting your music heard. It's important to experience a variety of spaces. Initiatives such as She Said So and 2%, Rising help and Queer Rave Sound System all doing amazing things for women and gender minorities. Create Define Release is an excellent black-led organization that puts on events for aspiring artists and music producers to meet and test their "work in progress" tracks.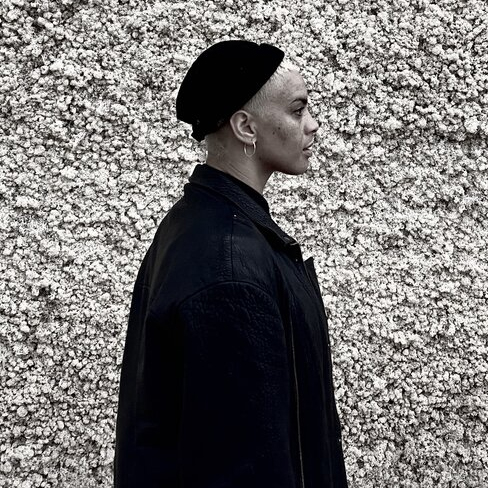 Who has influenced or inspired you in your music career, and how they have made an impact on your work?
Many people have influenced me along the way. There were those who encouraged me right from the start, friends who told me to take things seriously. Seeing artists grow and succeed in the industry, whether commercially or underground, was important for me. This made me question what I consider a successful career, and the fact that I can still develop as an artist. Learning that my sense of worth isn't solely based on commercial success was an invaluable lesson.
Teaching is also a significant part of my musical experience, and I make sure to choose these experiences wisely. I've been in positions where I taught too much, leaving me creatively drained. Getting that balance just right can be magical! I recently taught Ableton Live in Senegal and had a spontaneous collaboration with one of the students. He turned out to be an amazing rapper, and we made a track on the spot in front of the other students. It was one of those rare moments that I'll treasure.
How do you stay confident and believe in yourself in a society where it's so easy to compare yourself to others?
It took me a while to arrive at this realization, and at first, my initial reaction was to close up. However, I have since discovered that sharing yourself, whether that means sharing your music (in whatever state it's in) or collaborating with others, can help you better understand your unique contribution to music. It's easy to feel overwhelmed by how saturated the industry is, but if you're doing it for the right reasons and conveying something that's unique or authentic, even if it doesn't become a commercial success, you'll feel creatively satisfied. And, in my opinion, that's the most important thing.